Safety Heart
From Ephinea PSO Wiki
Safety Heart

セーフティーハート

Type

:

Barrier

Requirement

:

Level 123

| | | | |
| --- | --- | --- | --- |
| HUmr | HUnl | HUct | HUcl |
| RAmr | RAml | RAct | RAcl |
| FOmr | FOml | FOnm | FOnl |

Hex

:

01022A
This is a special shield, which has a high level of defensive ability.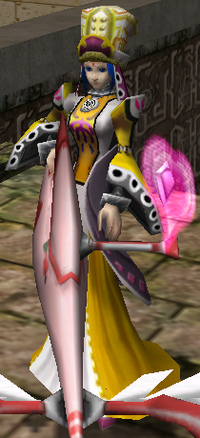 Safety Heart is a rare barrier only equippable by females. It pairs with Rambling May and Sweetheart for some extra bonuses.
Safety Heart can be created from using a Magic Rock "Heart Key" with any Invisible Guard equipped. The Invisible Guard equipped at the time of use will have its extra DFP/EVP transferred to the resulting Safety Heart
This combination must be done on a female character that is at least level 123.